Creating a truly progressive, modern school requires many experts to work collaboratively. Often, investors have their own construction teams or architects. While they might be experts in their own field, they can really produce magic, if the entire project is managed professionally.
We provide services for end-to-end project management for new schools projects. We setup our offices on site, recruit teams to look into various aspects of the school – including design, construction, launch planning etc- and ensure that the project is delivered within budgets and at the highest quality possible.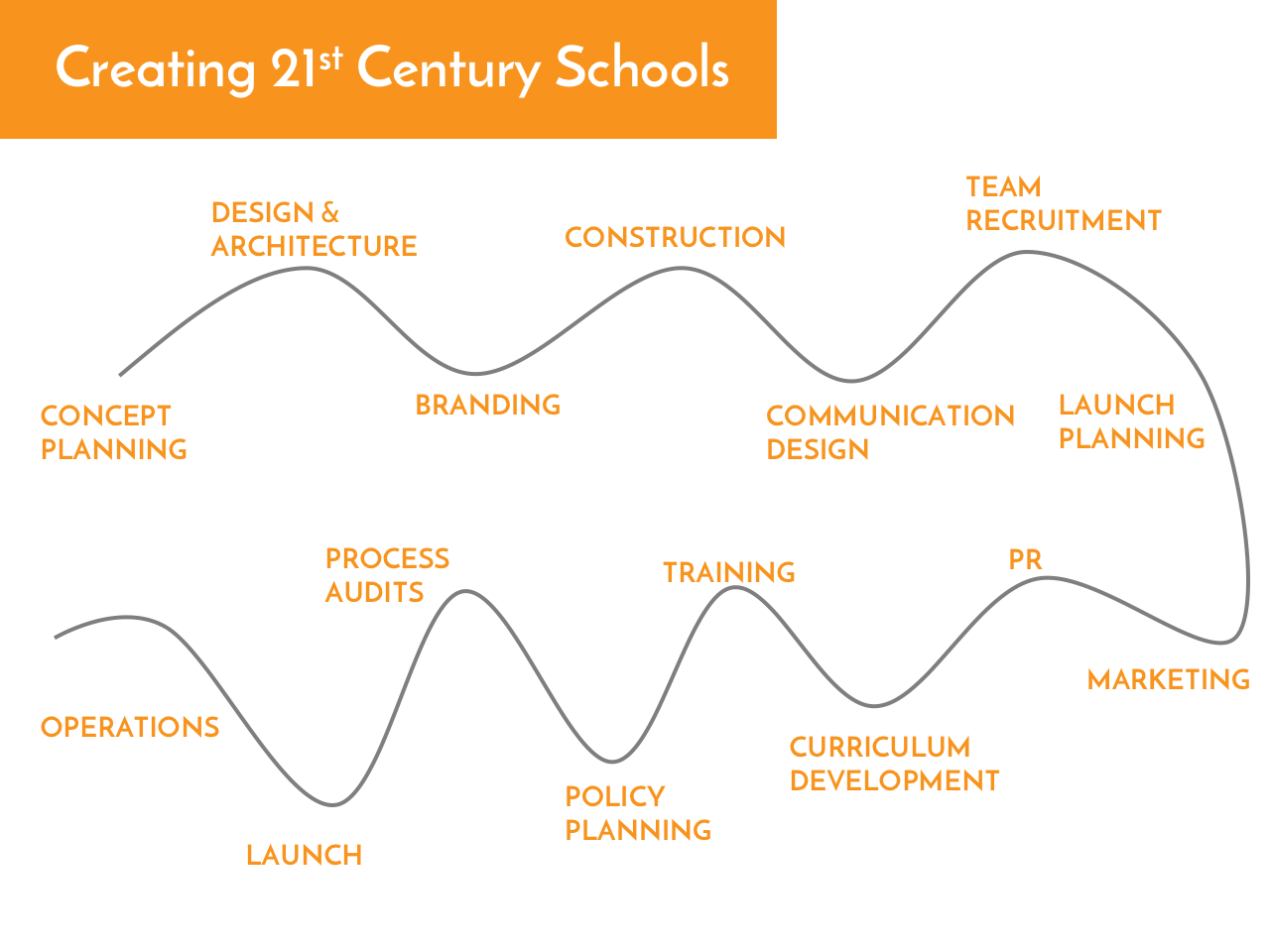 The image above shows the complexity in creating new school projects. Each point highlighted above needs a plan and experienced personnel to execute and deliver the project. Our project management expertise puts in place systems and processes to monitor and track each activity.
To know more and discuss your school project, please contact us.